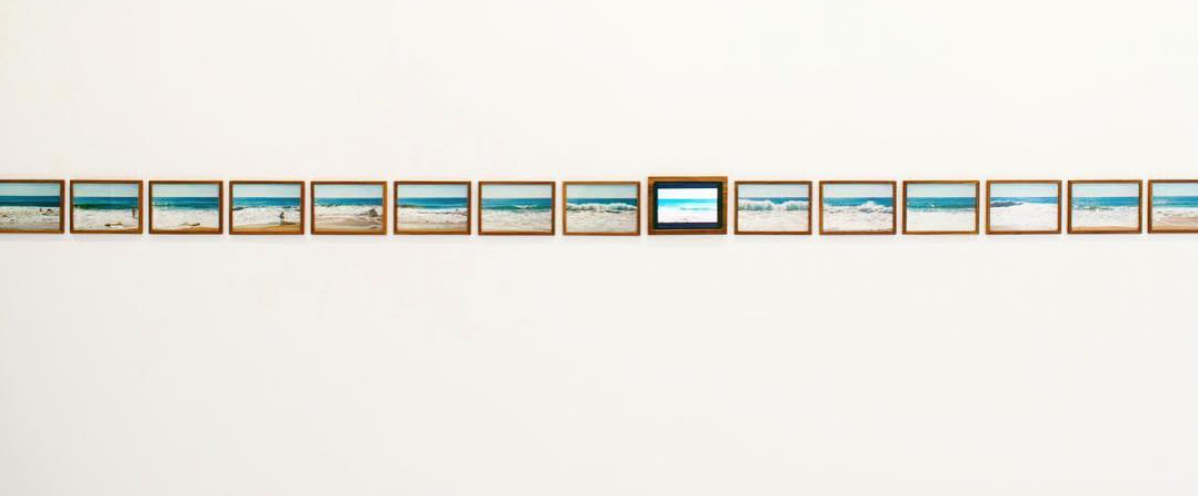 Náufrago
Video Installation made of a serie of 20 photos and 1 iPad 24×16,35cm
Photos – Prints on natural cotton paper
Video HD, stereo, color 10' 
Edition of 3 + 2 a.p. – 2016
We all are castaways on the island of our personal existence. 
The will of the artist urges him to escape though, so he builds a bamboo raft and throws himself into the sea over and over again until he manages to ride it. Against the power of the ocean and the wind, he does it, he rides it. But as he stands on the top of his escape raft and gazes upon the empty horizon, the illusion fades and he steps out into the water. He drags the raft back to the beach, abandoning it to float calmly over the low waves, the kinder waves.
Exhausted by the sea, he is defeated, but he is also wiser.
Ana Pascoe